Welcome to Alan Robbins, D.D.S. Family Dentistry
Alan Robbins, D.D.S. Family Dentistry is your hometown community dentistry providing the Broadway and Timberville area with expert dental care for 25 years.  Call, drop by or book an appointment to experience the personalized attention and service of our friendly, experienced staff. Alan Robbins, D.D.S. offers a range of general and cosmetic dental treatments, such as regular checkups, whitening, or implants, to help you achieve a smile that you are proud of.  To learn more about our services be sure to check out our "services" page or give us a call to speak with us about your options. Our goal is to take the stress and nerves out of your dental care.  So, let us take care of your smile while you relax in our home-like environment.  As a staple in the Timberville community, we pride ourselves in providing our new and existing patients with comfort, professionalism and warm, friendly care.  We look forward to meeting you and assisting you with your dental needs.
Dr. Alan Robbins grew up in Roanoke Virginia and earned his undergraduate degree in biology from Roanoke College and afterward earned his D.D.S. from the Medical College of Virginia in Richmond.  After completing his schooling Dr. Robbins served 3 years as an officer in the Army as an army dentist where he was stationed in Honolulu Hawaii.   In 1988 Dr. Robbins left the Army and moved with his wife and son from Hawaii to the small town of Timberville Virginia where he bought his dental practice.
Today Dr. Robbins has three grown sons and lives on a farm in the beautiful Shenandoah Valley and he has been serving Timberville and the surrounding areas for over 25 years as their friendly family dentist.
Dr. Robbins is a member of The Virginia Dental Association and The American Dental Association.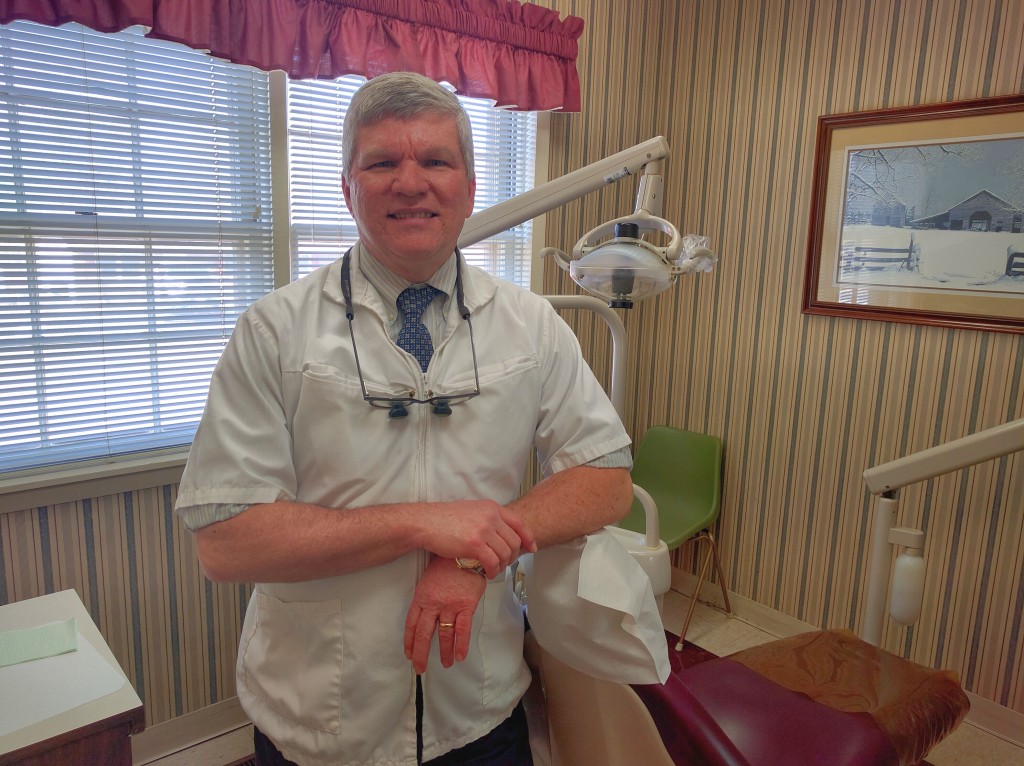 "For years I'd needed to see a dentist but after having many bad experiences I was reluctant to go. Then a friend suggested Dr. Robbins and thankfully so! He and his staff were friendly and helpful at answering all of my questions and soothing my fears. I would highly recommend him!"
Jaclyn Fulk – Valued Patient